Last year's conflict between Russia and Ukraine brought profound changes to the European tire market. Many giants sold Russian factories, causing the supply of European tires to be affected. In addition, a series of factors such as rising energy prices, supply chain restructuring, and inflation have led to the increasing popularity of low-priced tires. The market share of foreign giants in Europe has continued to decline, and Chinese tires have ushered in excellent opportunities.
After the conflict between Russia and Ukraine, chicken feathers were scattered all over the European market
Nokian Tires was most affected by the Russia-Ukraine conflict. The company lost 80% of its annual production of passenger car tires and began to reorganize its human resources department. About 160 employees were affected by layoffs and shortened working hours.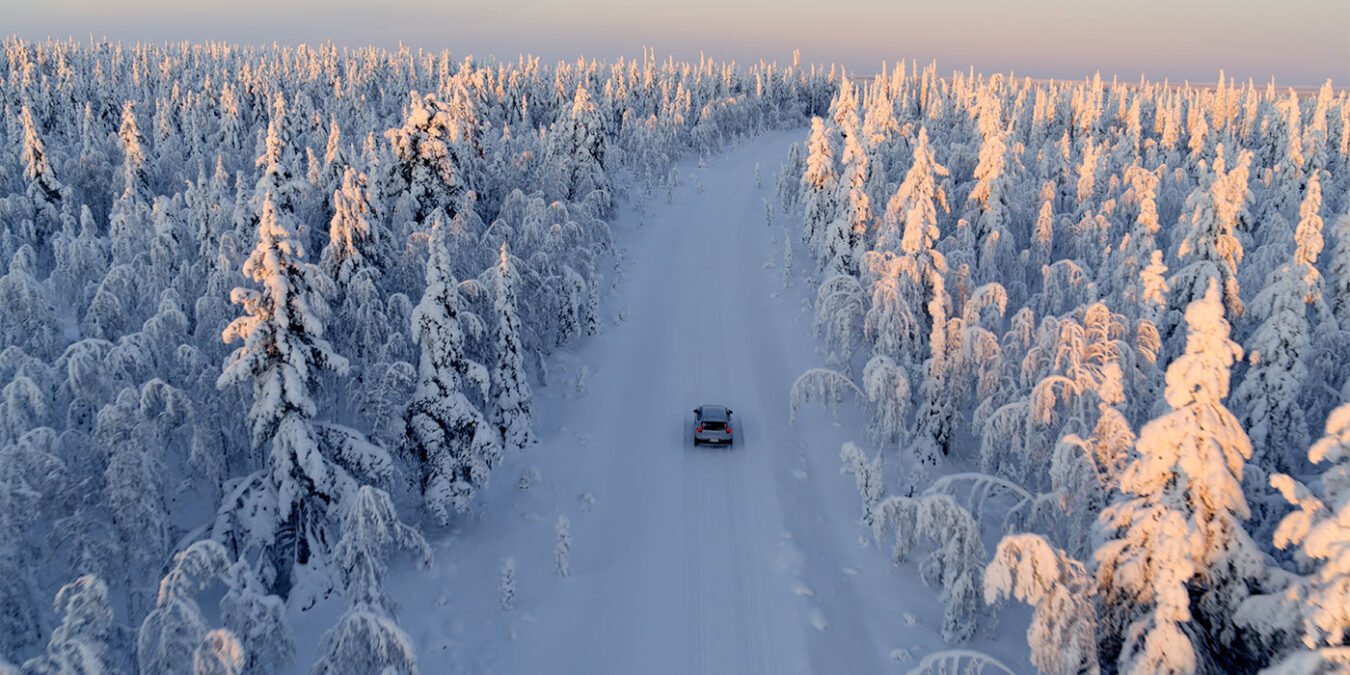 In October this year, Michelin began investigating its three factories in Germany and considering streamlining or closing the operations of these three factories. Michelin said the move was in response to "increasing competitive pressure" and "rising production and administrative costs." In addition, Goodyear, which has suffered losses for four consecutive quarters, has also made drastic reforms in the European region: The company first laid off 5% of its salaried employees at the beginning of the year. Goodyear attributed the layoffs to poor performance in the EMEA region (Europe, the Middle East and Africa).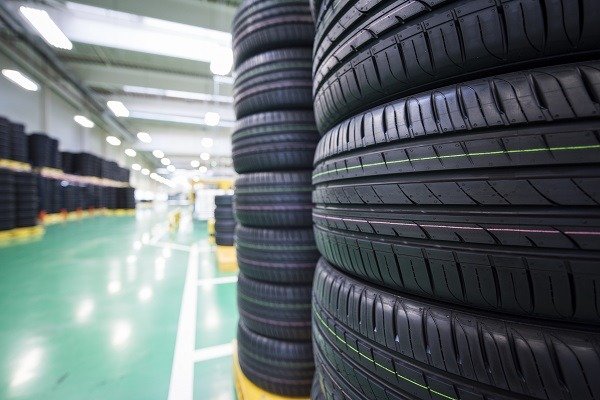 Then in June, Goodyear announced that it would lay off 50% of its employees at the Fulda tire factory in Germany, affecting about 550 workers and cutting the factory's production capacity in half. In September, Goodyear announced a major restructuring of its EMEA business, which will result in the layoff of 1,200 salaried employees.
In the second quarter of this year, Goodyear's total tire sales in the EMEA region dropped by 2.7 million units, and in the third quarter, they dropped by another 800,000 units. At the same time, the proportion of Chinese tires in Europe is constantly increasing, especially TBR tires.
Chinese tires accelerate their entry into Europe
In 2022, the total weight of tires imported into the EU will be 1.825 million tons, with tires imported from China accounting for 37%, and tires from rubber-producing countries (regions) such as Thailand, Indonesia, Vietnam, and India accounting for 15%.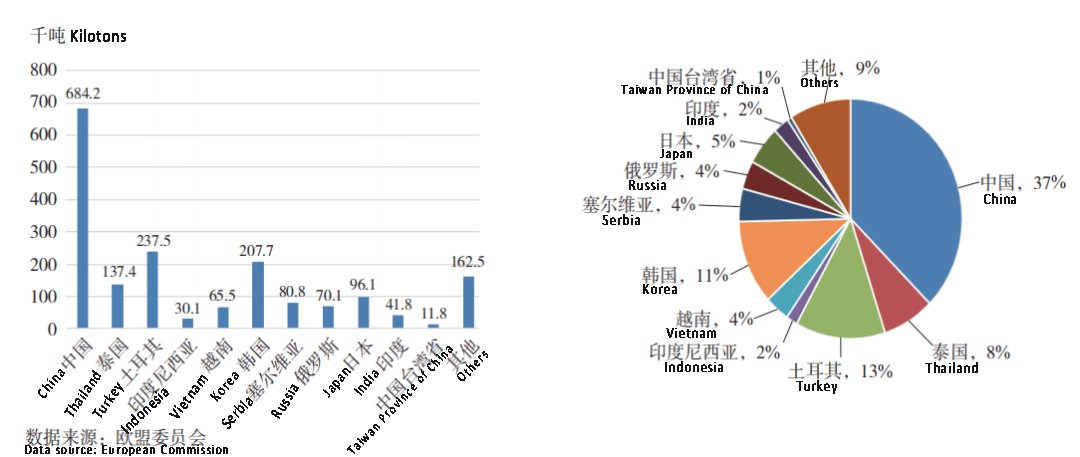 The share of China's tire exports to the EU market accounts for 11% of China's total tire exports, of which TBR tires account for 23% and PCR tires account for 4%.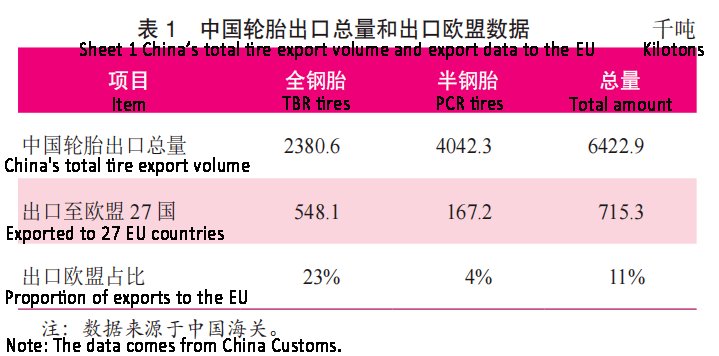 According to data released by the ETRMA , in 2022, association members retread and sold a total of 4.298 million truck tires in Europe (excluding Turkey). This figure represents a decrease of at least 6.2% compared to 2021. At its peak in 2012, 60 of every 100 truck tires were retreaded, compared with just 37 last year. As the sales of new tires by ETRMA members are basically stable, the sales of retreaded tires have dropped significantly, indicating that retreaded tires have been replaced by imported tires.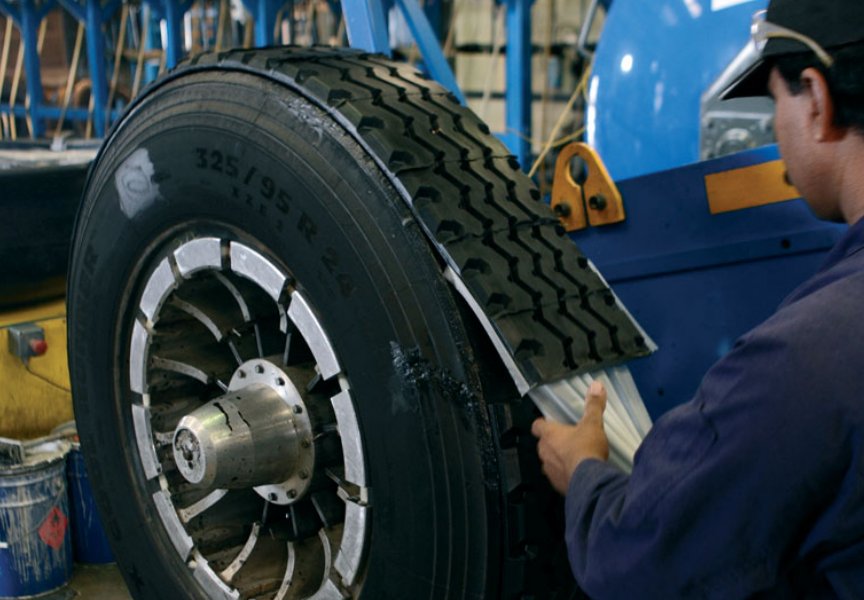 At the same time, the production capacity of Linglong Tire's Serbia factory and Sentury's Spanish factory is directed towards Europe. It is not ruled out that other Chinese tires will continue to set up factories in Europe in the future.
"A unique opportunity" for Chinese tires
Last month, VMI Group held a seminar in Yantai, Shandong. At the meeting, Black Donuts CEO Kai Hauvala said that "Europe is an underutilized opportunity for Chinese tire companies." Kai Hauvala also shared why Chinese tires should pay attention to the European market.
Changing consumer choices, evolving environmental regulations and the need for innovative technologies are driving significant changes in the global tire industry. Hauvala emphasized that this shift means that tire manufacturing and sales are shifting from a traditional supply-driven business model to a demand-driven business model.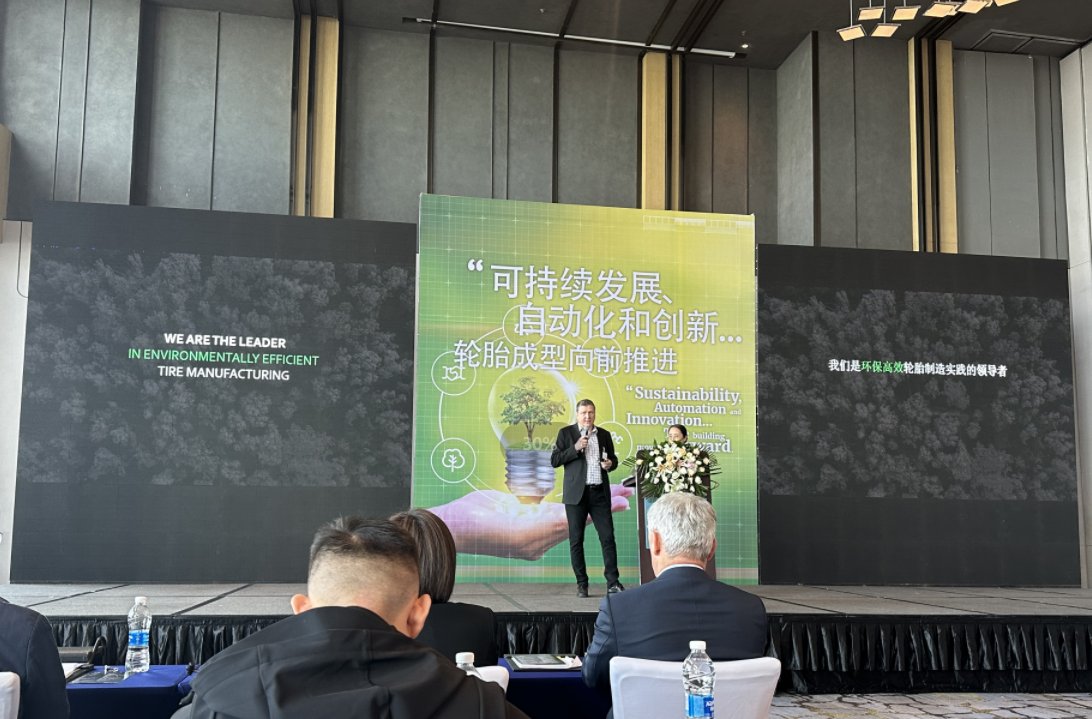 The European tire market has experienced significant growth, with a market size of approximately US$68.4 billion in 2023, and is expected to grow at a CAGR of 5% by 2033.
"Several key factors contribute to Europe's attractiveness to tire companies. First, diversification based on weather changes, consumer demand and vehicle models enables tire manufacturers to reduce risks and maintain stable revenue; Europe's extensive transportation network promotes efficient distribution, while advanced technology and innovation centers promote competition in tire development; Sustainability initiatives and environmentally friendly tires are growing in Europe, opening the door to new consumer markets.
At the same time, establishing a presence in Europe can improve brand reputation and trust among local customers, and Europe's strategic location provides access to other key markets. In addition, Europe has diverse income levels and consumer groups, providing opportunities to provide high-quality, affordable and sustainable tire solutions. "
Finally, Hauvala concluded that Europe provides a unique opportunity for Chinese tire manufacturers to explore diversified markets, acquire cutting-edge technology, build strong brands and promote innovation.
DLFTECH is a professional equipment service company established by a senior marketing and R&D team in tire and rubber conveyor belt equipment industry. Leading by automation process equipment demand, the company is committed to the docking of intelligent equipment and technology, to achieve zero distance technique process and bring new profit growth points and continuous market competitiveness to customers. Among wordwide rubber machine anufacturers, DLFTECH has won the support and trust of more and more clients all over the world upon better reputation and better quality in tire making machine and conveyor belt equipment!
Please feel free to let us know any of your needs. Our email address is info@delphygroup.com.