Tokyo – Bridgestone Corp. has reported significant efficiencies with a move away from the use of powdered anti-adhesive agents at one of its plants in Japan.

Powder used in stacking folded rubber sheet was found to scatter over work areas, leading to "poor work efficiency and yield" at the plant in Nasushiobara, Tochigi.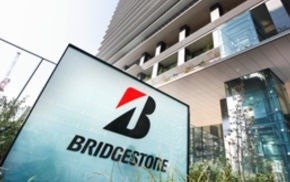 By switching to a paste-like material, the Bridgestone operation was able to reduce labour hours required for cleaning, improve productivity and reduce manufacturing costs.
"Such initiatives are actively communicated to frontline employees... to promote awareness and engagement," said Jin Asano, supervisor of mixing at the Tochigi plant.
The project featured as an example of operational-efficiency measures being introduced under Bridgestone's 10-year business-improvement strategy to 2030.
In particular, it shows how the group is applying 'return on invested capital' (ROIC) as a management KPI, Bridgestone said in a recent progress report on the strategy.
Bridgestone has set itself a target to achieve an ROIC of 10% for 2023 and 12% by 2030, according to the 30 June update.
These goals, it said, will be achieved by increased focus on capital costs: clarifying "what to do" and "what not to do" across the value-chain.
Bridgestone's 'financial strategy department' will oversee global activities related to the ROIC initiative, with ambassadors appointed to implement projects at each site.
Activities, such as those at Tochigi, will be recognised with a new ROIC Award at the Bridgestone Global TQM (total quality management) conference, the report added.
From:European Rubber Journal
Qingdao Delphy Technology Development Co., Ltd is a professional equipment service company established by a senior marketing and R&D team in tire equipment industry. Leading by tire automation process equipment demand, the company is committed to the docking of intelligent equipment and technology, to achieve zero distance technique process and bring new profit growth points and continuous market competitiveness to customers.
Please feel free to let us know any of your needs. Our email address is info@delphygroup.com